WP Statistics is a potent analytics plugin that offers thorough insights into the traffic and user behavior on your website. We've made several exciting updates to the latest version that enhance the user's experience and also provide even more critical information.

First and foremost, we improved the plugin's Design to make it more user-friendly and responsive. The new design is clean and sophisticated, with components that are simple to locate and use.

With a move toward a Component-based Design, the plugin has undergone a significant makeover. This means that each plugin feature is now a self-contained module, making it easier to manage and customize the plugin to your specific requirements. The new component-based design also boosts the plugin's overall performance, making it faster and more efficient.
We have improved the user experience by streamlining and enhancing the visual appeal of the plugin with this new design, making it simpler for users to find what they need and navigate the plugin more effectively.

The WP Statistics plugin has been redesigned using a component-based approach, which has resulted in improved performance and flexibility.
The Custom Date Filter for each widget is one of the most significant new features. This lets you filter your data by date range parameter, giving you more control over the information you see.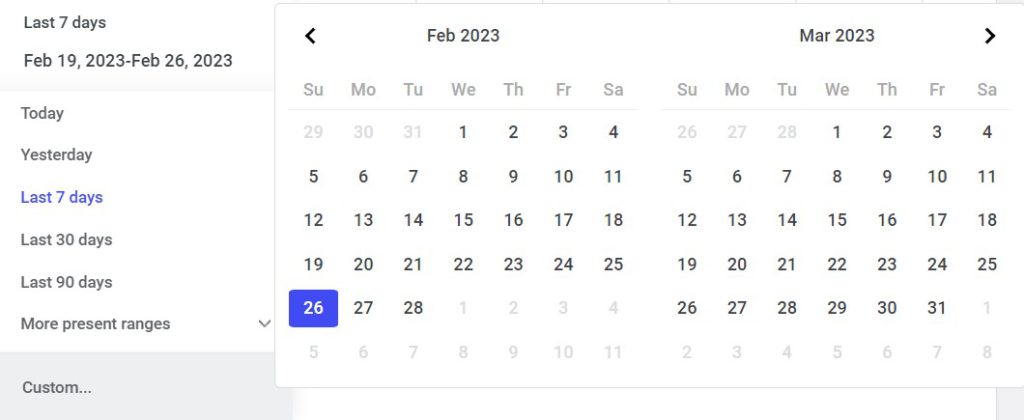 We've also improved the Settings Page to make it easier to tailor the plugin to your needs. The settings page has been streamlined, with options logically grouped together for easy navigation.

In addition to these changes, we've updated the plugin's assets, such as flags and icons, to ensure they're up-to-date and relevant.
Last but not least, we're pleased to announce the release of Data Plus, a new add-on. This add-on offers thorough statistics on each page of your website, including graphs and lists of the most popular browsers and operating systems, the top countries from which visitors originate, the most popular referring websites, and more. Detailed reports on user demographics, device types, and other topics.

We're constantly working to make WP Statistics the best analytics plugin available, and these updates are just the latest step in that direction. We hope you enjoy the new features and find them useful in making better decisions about your website.