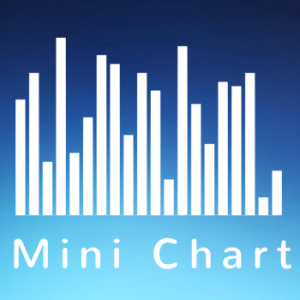 Mini Chart
Mini Chart
Extension Details
Developers
VeronaLabs
Version
1.3.1
Requirements
Wordpress
4.5
Tested
6.1
Evaluate posts and pages by having a tiny chart for all of your posts and page and Admin Bar as well to quite look traffic statistics in the WordPress. It is easy to use, and you can customize its chart type and color.
Changelog
v1.3.1 (2022-10-23)
Improvement: Plugin now supports Scoper for namespacing
Improvement: The performance of the updater has been improved
v1.3.0 (2022-04-25)
Added: A new option filed for changing the chart border color
Added: Mini Chart in Admin Bar
Added: Mini Chart in Categories & Tags pages list
Improvement: Plugin updater library
v1.2.3 (2020-11-29)
Compatibility with the new version of WP-Statistics (v13.0)
Updated admin contents.
Improvement of the license option logic.
v1.2.2 (2019-06-01)
Improved: Updater class.
Fixed: Licence checker issue.Minor improvements.
v1.2.1 (2018-10-10)
Added chart tab for customizes the mini chart. you can change the color and type of chart.
Added post type for showing the mini chart in the setting page.
Added new option for select time stats.
Improved the update checker, which has been optimized. Also, the problem of speed reduction has been resolved.
v1.1.0 (2017-09-08)
Changed chart library to `Peity`.
v1.0.0 (2017-08-01)