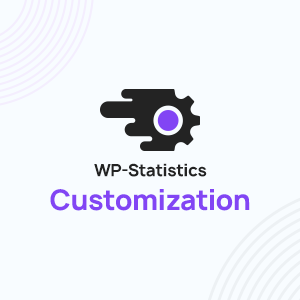 Customization
Customization
Extension Details
Developers
VeronaLabs
Version
1.2.1
Requirements
Wordpress
3.0
Tested
6.1
This add-on turns off our ads. It permanently disables ads on the Overview, Welcome page, and Settings page make it White-Label!
Changelog
v1.2.1 (2022-11-13)
Improvement: Plugin now supports Scoper for namespacing
Improvement: The performance of the updater has been improved
v1.2.0 (2022-03-18)
Feature: Added a new option to customize or disable the About widget on the Overview page.
Feature: Donation link can be hidden by enabling the plugin
Bugfix: Prevent to exit the script when the main plugin is not installed
Improvement: Minor and fix some typos
v1.1.0 (2020-11-29)
Compatibility with the new version of WP-Statistics (v13.0)
Updated admin contents.
Improvement of the license option logic.
v1.0 (2018-10-09)