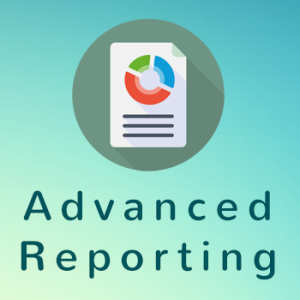 Advanced Reporting
Advanced Reporting
Extension Details
Developers
VeronaLabs
Version
2.3.0
Requirements
Wordpress
3.0
Tested
6.3
Stay up-to-date on your website's performance with this convenient add-on. It allows you to receive graphical representations of your website's statistics charts directly in your inbox, and you can even schedule reports to be sent to any inbox of your choice. Keep a close eye on your website's traffic and activity with this powerful tool. Simply install the add-on and start receiving regular updates on your website's performance.
Changelog
v2.3.0 (2023-08-16)
New Feature: Added PDF attachment for the report.
v2.2.7 (2023-05-20)
Improvement: Upgrade email template and enhance email functionalities.
v2.2.6 (2023-02-26)
Improvement: Moved out the manage license under → Add-Ons
v2.2.5 (2022-12-28)
Fixed issue with report emails
v2.2.4 (2022-10-28)
Improved plugin support for namespacing using Scoper
Improved performance of updater
Added support for Polish translation
v2.2.3 (2021-11-05)
Fixed issue with generating top pages reporting
v2.2.2 (2021-11-03)
Fixed issue with generating SQL query for Top 10 pages
v2.2.1 (2021-09-04)
Added ability to exclude pages in top pages reporting
v2.2 (2021-06-22)
Added new admin design
Fixed missed translations
Added time-range option for stats email
periodv2.1.10 (2021-04-08)
Added .htaccess to allow the 'generate-chart.php' file to generate charts
Fixed issue with search engine referrals total count
v2.1.9 (2021-03-23)
Added option to change top page numbers
Added option to modify 'More Information' reporting link
v2.1.8 (2021-03-14)
Fixed issue with sending blank emails after reporting
Improved performance, and compatibility, and fixed various issues
IMPORTANT: Requires WP-Statistics v13.0.6 or higher
v2.1.7 (2021-01-23)
Fixed issue with sending stats based on a specific date
v2.1.6 (2020-11-29)
Added compatibility with WP-Statistics v13.0
Added German translation
Updated missing translation strings
Updated admin contents
Improved license option logic
Improved hitdays request params
v2.1.5 (2020-10-10)
Improved loading template directory
Updated language files and setting the page
v2.1.4 (2020-08-12)
Added support new feature for overwriting mail template in theme & child theme.
Updated language file and supported missed strings to the translation function.
v2.1.3 (2019-07-06)
Added options for customizing the logo
Improved email formatting
Added Top 10 pages box
v2.1.2 (2019-06-01)
Added French language (thanks Pascal Hoquet)
Fixed issue with outbox showing records in an incorrect order
Made minor improvements
v2.1.1 (2019-03-12)
Added French language (thanks Pascal Hoquet)
Fixed issue with outbox showing records in an incorrect order
Made minor improvements
v2.1 (2019-03-01)
Added option to add custom content to header and footer
Made minor improvements
v2.0 (2018-12-19)
Added widgets to the setting page for selecting items to send
Added option to send a preview email
Improved and optimized update checker, resolving the issue of speed reduction
Added support for top countries for sending reporting
v1.2 (2018-03-28)
Fixed links in the email template
v1.1 (2017-11-08)
Added compatibility with the new version of WP Statistics
v1.0 (2017-08-01)