If you use WP-Statistics plugin, you surely require some widgets too. At this time, the published add-on supports two widgets that are added to your WordPress:
Widget 1: Most Viewed Posts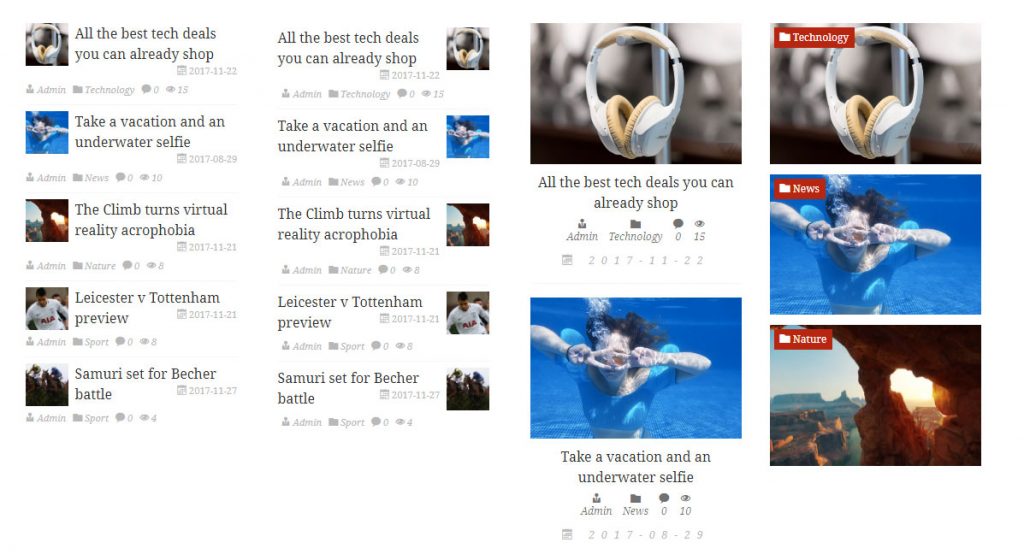 This attractive widget displays your most viewed subjects supporting all post types. So you can display the most viewed pages, posts and WooCommerce products in this widget. You can see the control panel of this widget in the picture below.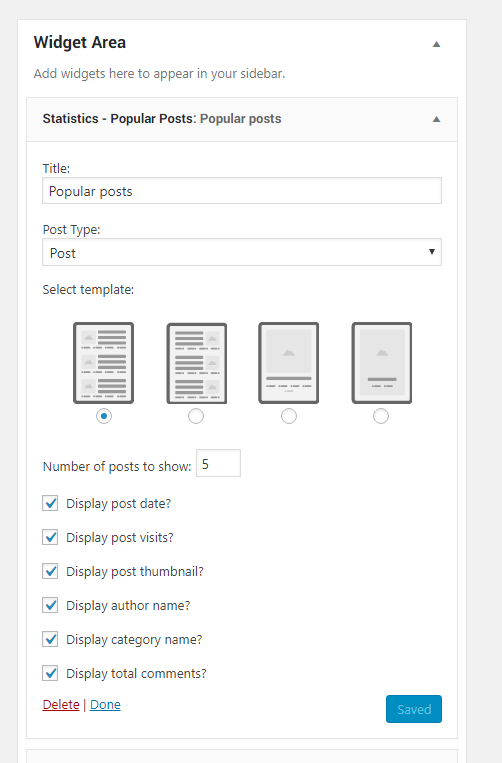 Currently, we've added 4 templates to the widget and plan to add more widgets in the future.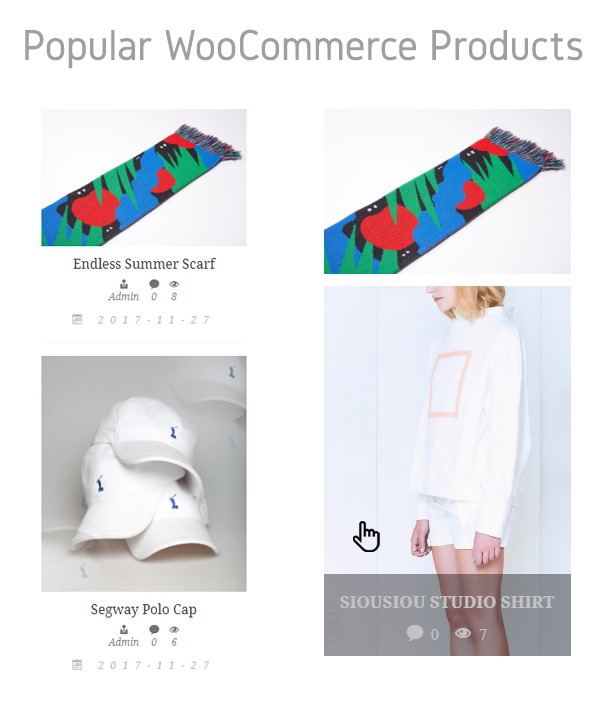 Widget 2: Recent Search Words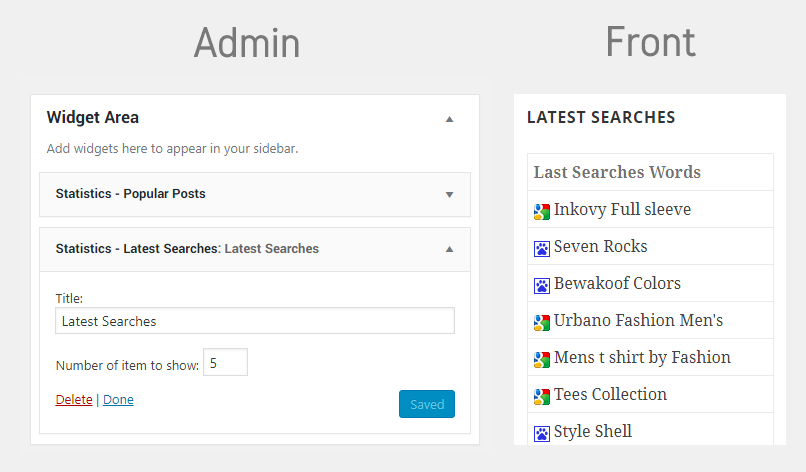 Perhaps some of you need to display the recent terms searched on your website to the visitors. Using this simple widget, consider it done!
Need more widgets? Don't hesitate and contact us right away
Changelog
v1.2.3 (2020-11-29)
Compatibility with the new version of WP-Statistics (v13.0)
Updated admin contents.
Improvement of the license option logic.
v1.2.2 (2019-06-01)
Improved: Updater class.
Fixed: Licence checker issue.
Minor improvements.
v1.2.1 (2018-12-18)
Improved: Compatible with PHP v5.4.
Improved: Cache results in popular posts.
v1.2.0 (2018-10-10)
Added the Chart widget!
Added time range in the Popular Posts widget.
Added cache for getting popular posts.
Improved the update checker, which has been optimized. Also, the problem of speed reduction has been resolved.
v1.1.0 (2018-07-20)
v1.0 (2017-12-08)